SFC Update
201

3-

14 SFC Members

who

would like to access the SFC section for translations,
Please send a message to >>Admin<<
(

I

nclude : Full Name, SFC ID, SFC Username, Email)
Thank you!

201

2-

13 SFC Members

The DVD and Story Book translations are available on request, please contact Stina for info. Thanks!
------------------------------
------------------------------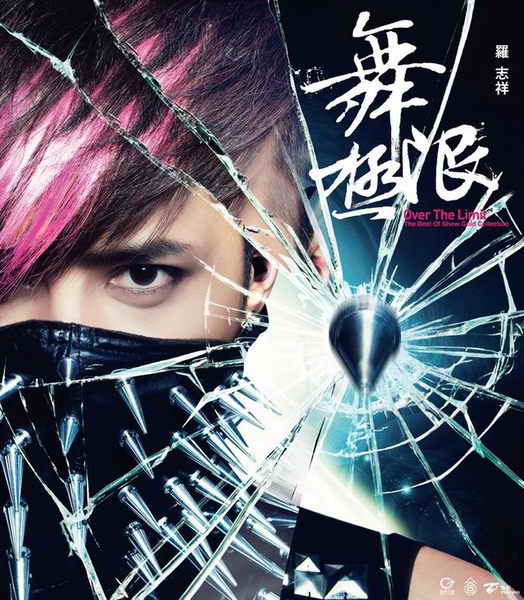 ------------------------------

1st Japanese Album
The SHOW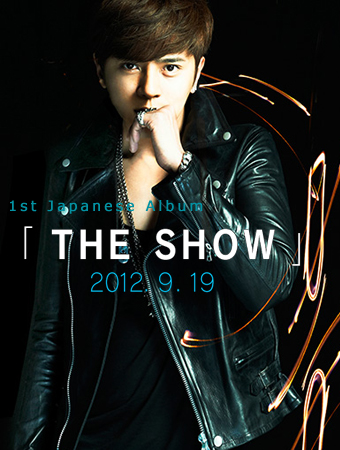 -------------------------------

[You must be registered and logged in to see this image.]
The day before, Show Luo (Xiao Zhu) started promoting his Japanese single, "Magic" in Japan, guesting in HouTengHuiJi, DeJingYiShi and Shelly's entertainment program, "Yi Neng ★BANG+". The hosts praised him that he could both sing and dance, and is Taiwan's superstar. As he imitated another artist's way of speaking, the audience laughed, and when the host asked him what was the purpose of his visit, he first replied: "shopping", then continued on to promote, still taking the route of a comedic idol. With all the cameras on him, the director had already asked him to guest again on August, still being very popular even when in Japan. 
The other day, he guested in a Osaka morning variety show, with the ratings as high as 14%, surprising everyone when he did not take the script, many producers have already asked him to guest in a Live episode, his manager said: "His responses are fast, he's fluent in Japanese, has hosting experience, is able to catch jokes, older hosts have praised him for being handsome and comedic, and he's also very friendly.
Nine years ago, he hosted an outdoor program in TTV which was broadcasted at a Japanese TV station, and this March, his Japanese single, 'Dante' got into the top ten of charts. This time, his new single, "Magic" entered the chart on the day of its release, together with AKB48, Arashi and Exile, all famous Japanese bands, he said: "The pressure is really big, it's a good thing that a lot of Chinese came to support, really happy that I made the chart.
Yesterday, he endorsed a convenience store, reportedly earning 6.5 million. During the Golden Melody, there were some who exclaimed that Chairman Chou (Jay Chou) wore his clothes, but he praised Jay that he looks good in sleeveless, "But I must warn him, working out is a point of no return, you must continue." There was a period of time where he didn't exercise "When I was walking, my stomach would show, it was really scary."
Source: China Times
Translated By: lollipopbbt<3show
__________________________________________
-----------------------------------------------------------------------------
[You must be registered and logged in to see this image.]
Shanghai 10,001st Concert, the best ever!
[You must be registered and logged in to see this image.]

lollipopbbt<3show

S.F.C. Family





Number of posts

: 1723


Location

: In Show's Heart...Philippines



Finally. A news about Show! Haha. :-) new endorsements coming his way. Even 7-11. :-) im so proud of him.

)
Asking him to guest on August. That would be a good exposure. And glad that Japanese people found him handsome, humorous and talented. :-)
Jia You, Show! More and more accomplishments are heading your way! :-)

lzxslxz123

Staff Superior





Number of posts

: 1365


Age

: 21


Location

: Laguna,Philippines



good to know that he's doing very well in japan...

his PK with the mascots was so cute... hehehe


yu_chun_shan

S.F.C. Family





Number of posts

: 808


Age

: 30


Location

: cebu, philippines



wow, there's so many opportunities waiting for him!

what a good start in japan, hope it continues all over... congratulations! more blessings to come...

Alyssa Ordoņez

Super Fan





Number of posts

: 261


Age

: 24


Location

: Manila, Philippines



love how witty show lo is =)

asdfbongie




Number of posts

: 9



he's really a talented person after all..
all of the qualities , He already have it. :')
i love you SHOW :*


---
Permissions in this forum:
You
cannot
reply to topics in this forum