SFC Update
201

3-

14 SFC Members

who

would like to access the SFC section for translations,
Please send a message to >>Admin<<
(

I

nclude : Full Name, SFC ID, SFC Username, Email)
Thank you!

201

2-

13 SFC Members

The DVD and Story Book translations are available on request, please contact Stina for info. Thanks!
------------------------------
------------------------------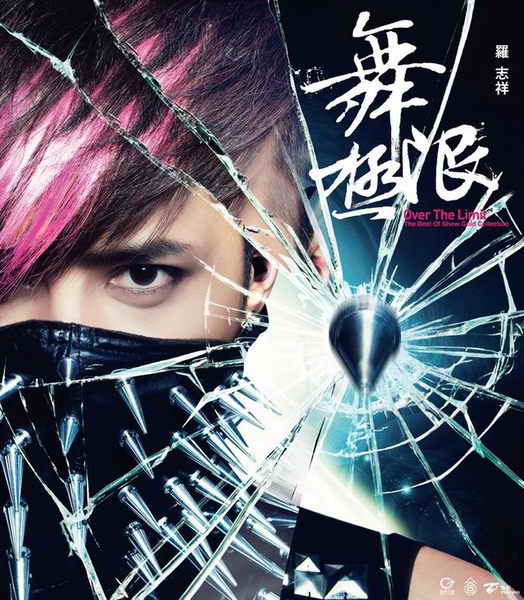 ------------------------------

1st Japanese Album
The SHOW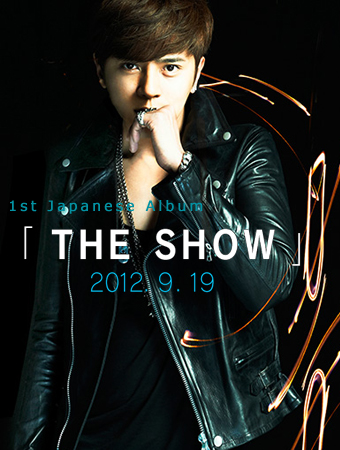 -------------------------------

[You must be registered and logged in to see this image.]
The day before, 33 year old Show Luo (Xiao Zhu) took his mom, manager Xiao Shuang and three "Party Boys" friends to the annual health examination, paying 300,000 for six people. The funny thing was when he was about to undergo his colon checkup, he discovered that his attending nurse was the one who asked for an autograph just awhile ago, Xiao Zhu was embarrassed and asked the hospital to get an older nurse for his checkup. Luo Mama also discovered that anesthesia helps give her a good sleep, asking Xiao Zhu to buy an anesthesia machine home, making him not know whether to laugh or cry.
Xiao Zhu puts importance in good health, every year he would find time to do a health examination. As soon as he arrived at the hospital, he was surrounded by five young nurses holding his album and asking for autographs. When he was about to take the colon examination, he was surprised to find out that the nurse was the one who had just asked for an autograph. When he thought of having to take his pants off to let his fan examine, he was embarrassed and didn't know what to do. In the end, he has asked for an older nurse to do the checkup while the people beside were laughing at him.
Luo Mama was very nervous because of her colonoscopy examination, when the doctor was going to give her anesthesia, she immediately told Xiao Zhu: "I don't want, I'm afraid I won't wake up." He tried to persuade her but Luo Mama's condition was that Xiao Zhu would be at her side, holding her hand until the anesthesia takes effect, after only wearing the anesthesia oxygen mask for three seconds, she quickly fell asleep. When she woke up, she happily told Xiao Zhu: "I had a good sleep, next time, can you buy one for me?" 
After the examination results came out, it turns out that Luo Mama's diabetes is well controlled, making Xiao Zhu very happy, and he is healthy too, just the minor gastric ulcer. The doctor told him to set slower, he gave a wry smile: "But my work always has a short eating time!" He even asked the doctor how to become younger, the doctor gave him four words "Zao Shui Zao Qi/Sleep early, Wake up early", making Xiao Zhu, who often stays up very late speechless.
[You must be registered and logged in to see this image.]
Source: Apple Daily
Translated By: lollipopbbt<3show@http://love4show.forumotion.com
__________________________________________
-----------------------------------------------------------------------------
[You must be registered and logged in to see this image.]
Shanghai 10,001st Concert, the best ever!
[You must be registered and logged in to see this image.]

lollipopbbt<3show

S.F.C. Family





Number of posts

: 1723


Location

: In Show's Heart...Philippines



Ooooh ~ Show's really filial

Hehehe

he was embarrassed cus of the nurse ...... sooo cute.
Good to know he's in good health


sensual phrase

Freshie





Number of posts

: 55


Age

: 26


Location

: Egypt



..hahahahaha:))))) i feel like laughing at this news..so cute of Show to look embarassed like that..lol..am i being mean for that?!???..atleast it's not rumor to get disappointed about..

bimbei_12

Fan





Number of posts

: 161


Age

: 25


Location

: Calgary, Alberta, Canada



haha show luo is so cute

this made me smile. i'm happy he takes great importance to health!! jia you xiao zhu!!<3

stephanieluu96

Freshie





Number of posts

: 18



Hehe Luo MaMa and Xiao zhu SO CUTE WANNA GIVE THEM A HUG NOWWWW !!!

xiaozhuzhu




Number of posts

: 2



he was embarrassed by a young nurse and asked them to get an older nurse for his checkup??? haha!!


Jiayen

Freshie





Number of posts

: 30


Age

: 21


Location

: Brunei



LOL, it is only natural for him to be embarrassed...

I'm very, very happy to here that both Xiao Zhu Gege and his mother is healthy.
The "Zao Shui Zao Qi" thing is often said to me, too...LOL
It's very true though; don't forget Benjamin Franklin's famous saying:
"Early to bed, early to rise makes a man healthy, wealthy, and wise"!


Smile1234

Freshie





Number of posts

: 17


Location

: Where there is earth, sky, and sea :)




---
Permissions in this forum:
You
cannot
reply to topics in this forum