SFC Update
201

3-

14 SFC Members

who

would like to access the SFC section for translations,
Please send a message to >>Admin<<
(

I

nclude : Full Name, SFC ID, SFC Username, Email)
Thank you!

201

2-

13 SFC Members

The DVD and Story Book translations are available on request, please contact Stina for info. Thanks!
------------------------------
------------------------------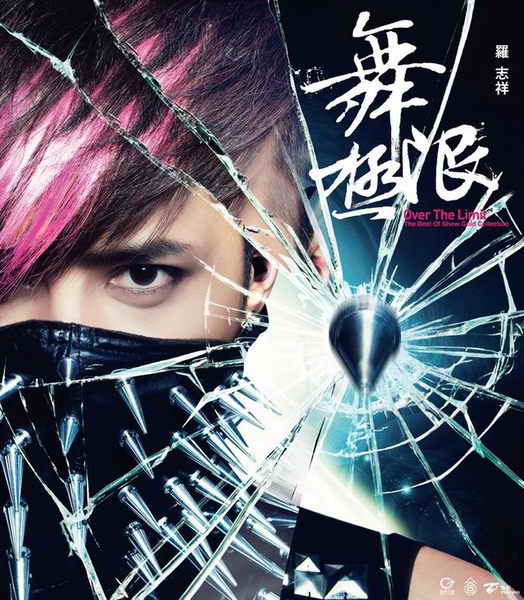 ------------------------------

1st Japanese Album
The SHOW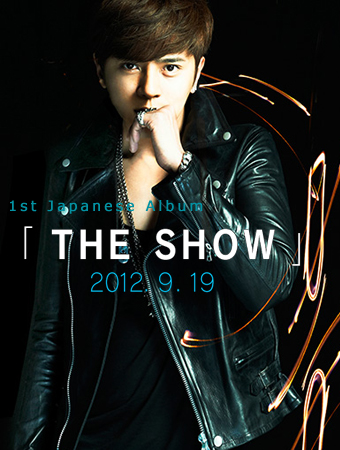 -------------------------------

The Taiwanese singer-actor speaks up against Anthony Wong's harsh remarks on his fans
[You must be registered and logged in to see this image.]
It has been close to four months since Jay Chou's fans made a dig at Show Luo, but harsh exchanges between Anthony Wong (Jay's godfather) and Show Luo's fans continues.
In June this year, the veteran Hong Kong actor invited a wave of verbal abuse from Show's fans when he wrote on his microblog: 'Who is Show Luo?'€ The incident gradually died down when Show publicly apologised to Anthony on behalf of his fans.
In an earlier interview, Anthony brought up the topic again and said, 'Of course I know who Andy Lau is, but Show Luo? How would I know?'

The 51-year-old outraged fans when he used an analogy of 'flies and dung' to describe Show's relationship with his fans, indirectly suggesting that they are 'flies' that flock to the 'dung'. 'Does it make sense for a cool idol to have such idiotic fans?' he mocked.
At a dance audition for his upcoming world tour concert, Show, 33, made an official response to defend his fans.
The Taiwanese artiste appeared slightly agitated by Anthony's words and bluntly said, 'I respect everyone. But I love my fans and they are not flies!'
Related articles: Show Luo apologizes to Anthony Wong
Source: Xin MSN Entertainment
__________________________________________
-----------------------------------------------------------------------------
[You must be registered and logged in to see this image.]
Shanghai 10,001st Concert, the best ever!
[You must be registered and logged in to see this image.]

lollipopbbt<3show

S.F.C. Family





Number of posts

: 1723


Location

: In Show's Heart...Philippines



this news is out again...

poor show... every time he's about to do something major in his career, things like this always show up...

but i love it when he defends his fans... just shows how much we mean to him...


yu_chun_shan

S.F.C. Family





Number of posts

: 808


Age

: 30


Location

: cebu, philippines



It's normal that he defends us, that's why we love him so much, I'm nt surprised by his attitude and I'm really happy he makes that for us >.<

I don't understand Anthony Wong 's word , I know that Show luo's fans wrote on his weibo bad things, but Xiao Zhu apologized for his fan's behavior...That not a reason for attack us and Xiao Zhu, I think that Anthony Wong make bad publicity for him by himself xD

Eri BH

Fan





Number of posts

: 172


Location

: Paris France



i thought it's already over between them

Nokkyu16

Freshie





Number of posts

: 65


Age

: 25


Location

: Jakarta,Indonesia



I have no grounds other than that I am Show's fan to say anything, but there is one thing I know: since one is a human, one should act like one.
Using such analogies to negatively comment about someone or something really is just too much....
If we really must be flies, then, so be it; Xiao Zhu Gege does not need to be attacked with such nonsensical criticisms...
Xiao Zhu Gege, thank you for standing up for your fans; I sincerely hope it wouldn't be of any harm or problem to you...

Smile1234

Freshie





Number of posts

: 17


Location

: Where there is earth, sky, and sea :)



I just can't understand what anthony wong's up too. since everything is over because Show apologized already, then why bring this up again..? he is really mean... thanks to Show, that always loves and protects us... i hope this will be the last issue about this.


Alyssa Ordoņez

Super Fan





Number of posts

: 261


Age

: 24


Location

: Manila, Philippines



People who can't let things go are really pathetic. I mean come on. He already apologized. Go on with your life instead of sticking to the past...

missmixuer

S.F.C. Family





Number of posts

: 151


Age

: 35


Location

: Holland




---
Permissions in this forum:
You
cannot
reply to topics in this forum