SFC Update
201

3-

14 SFC Members

who

would like to access the SFC section for translations,
Please send a message to >>Admin<<
(

I

nclude : Full Name, SFC ID, SFC Username, Email)
Thank you!

201

2-

13 SFC Members

The DVD and Story Book translations are available on request, please contact Stina for info. Thanks!
------------------------------
------------------------------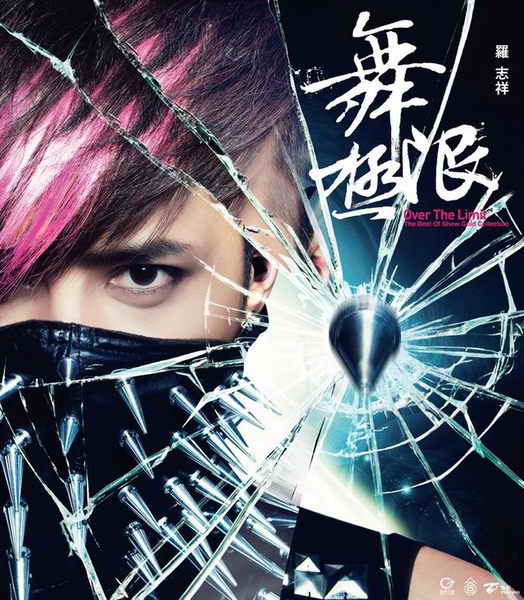 ------------------------------

1st Japanese Album
The SHOW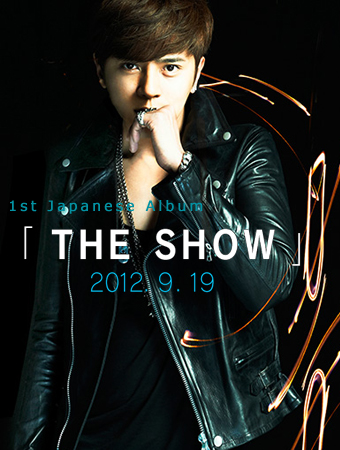 -------------------------------

[You must be registered and logged in to see this image.]
33 year old Show Lo, is not solely the Asian Dance King, Show Lo on screen, but also the T-shirt design fashion outlet's strict boss, persistent on enhancing the design, quality control, customer service's basic skills.

Seated in Number 78 Kunming Street, Ximending, on the 3rd level meeting room of the STAGE flagship outlet, this 33 year old Asian Dance King, Show Lo, is currently meeting with his team of designers on the upcoming releases during the Fall/Winter clothing.

Show Lo is focused on each and every piece of design drawings, even though redness can be seen in his eyes. He had just returned from Xiamen the day before, and had rushed to the Taipei Arena upon arrival, rehearsing for a music award ceremony that every night. After his performance, he continued with the production of his new album, and had worked until 7 in the morning on the following day. Before coming to the shop for the meeting with his designers, he had only had 3 hours of sleep.

Details in Designs: Self Quality Control
However, the moment he sat himself at the meeting table, he was no longer the adept performer, witty Show Lo onscreen. Here, he was the strictest boss.

"Wear this cap and show me. OK, turn it around and wear it." Show relentlessly checked each and every cap design, shape, and explained, "Cap need to look good worn any way. Wearing it backwards, we are looking at the side view of the face, it needs to be slightly loose, and not to tight on the forehead, so that the shape of the forehead will be nice." He insisted on checking on every single detail.

Being a fashionista, Show has always been a model for youngsters to follow after. Every time he change his hairstyle, or fashion style, there will be a lot of people on the street of Ximending, whom you will mistaken them for Show from the back.

Starting his career from the age of fifteen, Show was once named the Poison of the Box Office "bumpkin", and the staff was not even willing to help him bring a lunchbox, when he attended the television programme recording.

Going through the ups and downs of the entertainment scene, persevering until 27 years old, only then did he become the widely acclaimed mega star. He recalled the time when he was not recognized, and saying without restrain, "If I hadn't failed before, I may very much be carried away."

Self-consider having strong sense of crisis, Show was never satisfied with just being a singer or idol. He started hosting, acting, and letting himself become an all-rounder. In 2006, at the peak of his career, he even planned out a career outside his entertainment one, establishing the fashion T-shirt label, STAGE.

Prior to the establishment of STAGE, Show's partner, Eisley Chang was running his fashion shop, selling Japan's most fashionable apparel in Ximending. Show was one of his regular customers.

One day, the two were in the toilet chatting, and with an urge of "Taiwan can have their own fashion label", they decided in a joint venture. "This label was created in the toilet." Show laughed.

For seven years, from a storefront of two display cabinets, to the extension of business now, in Hong Kong, Shanghai, and with a staff power of nearly ninety.

From an idol to the man managing a Small and Medium Enterprises, Show is anything but vague. Eisley described "People usually feel that it's just a use of popularity, when an artiste starts a business, but Show is a real entrepreneur."

Managing fashion like an international stage, "Boss" Show Lo is actually extremely picky.

From patrolling the shop on a regular basis and holding meeting monthly, to installing surveillance camera in the shop, to understand customer flow anytime on his phone.

When seeing creative ideas at overseas fashion shows, he would immediately take a photo to share with his design team.

"Designers can't just sit in front of the computer and design," Show commented. Due to being picky, STAGE design team had eliminated 10 designers in the 7 years.

Can't take the hardship, you're out!

Show bravely employed graduates of Practical Design in Fu-Hsin Arts School, encouraging them to not be afraid of hardship. "Young people who can't take hardship will not appear in my shop, as I demand hardship. If you can't take hardship, I'm sorry, you're out." Show without mercy.

Established for seven years, STAGE's annual revenue is almost 200 million New Taiwan dollars, doubling the revenue from the past few years, and due to the economic last year, they had a growth of 10%. Stablishing foundation in Taiwan, STAGE ventured into Shanghai last year, predicting to start up 10 outlets in China within 2 years.

Show's Philosophy in failure, resulted in his rigor and professionalism, and also the reason to his enthusiasm in his shop expansion. "Entrepreneurship is proof that you can, and to shut those who doubted you up." Show said.

But business in fashion t-shirt is not easy. Big labels in the fashion industry are fast releasing designs, resulting in the fierce competition in this field.

Show emphasized "Quality and design", insisting on production in Taiwan, not overseas, so as to be back to control the quality.

Partner, and STAGE director, Eisley Chang said, products in the market are usually 14 to 16 count, but they are using 40 cotton counts (the larger the count, the higher density the cotton material is. This means that the finer the weave, the more costly it is), allowing the material to be more stretchable, doesn't wrinkle or having fur balls easily.

Besides that, their designs have been marketed with the idea of "changing" and "limited", letting customers "collect" meaningful fashion t-shirts with a cost of NT$1000-2000.

The fast pace and eagerness of STAGE designs are the replica of Show's characteristic, releasing new products every 2 weeks, having a good grasp on the ever-changing fashion. Adding to the limited fashion t-shirts,having to run all over Taiwan, in search of any clothing manufacturers who are willing to produce in small quantity, turning the production limitation into an exclusive feature.

At that time, the manufacturers were unwilling to accept, and Eisley Chang had no choice but to reveal "STAGE is Show's brand", and even specially giving out autographed photos before any manufacturers were willing to work with them.

However, they were clear that they could not rely on Show's popularity in running of business. Although half of STAGE revenue came from Show's fans, but Show re-emphasized that they can't see STAGE as "fan's economy" or operate as another celebrity label. "Putting out good designs, quality and service IS the fundamental." Show commented.

Another fashion label, Pizza Cut Five's Brand Director Abee thinks, Taiwanese artiste like Shin, Show had invested in setting up business in the fashion industry one after another, letting the subcultural fashion brands, to be more exposed and known, and allowing more younger designers find their platform to be creative.

From a bumpkin to a fashionista, from an artiste to an entrepreneur, from a singer to an all-rounded performer, Show Lo now is able to say "Thank you" to all those who had attacked him before.

He had asked his manager this question before, "If I'm now 25 years old, and have all of these, everything now, what will it be like?" His manager replied, "You will be very cocky, unmanageable. Thank goodness, thank goodness, you had experienced failure before."

Because he had always remembered the hardship of failure, Show had worked hard, and learnt desperately. Now, he has created his dream train of entrepreneurship, he said, the bigger this train is, the more opportunity he wants to give to the younger generation, helping them fulfill their dreams.

Show's Philosophy in Entrepreneurship: Truly loving this job, you must endure, and be able to withstand hardship. If you can't withstand the hardship, you will not Translate by
April Gao [Facebook]
Source link:
[You must be registered and logged in to see this link.]
Last edited by claudz4lyf on Mon Jul 01, 2013 6:13 am; edited 1 time in total

claudz4lyf

Staff Member





Number of posts

: 909


Age

: 24


Location

: Camarin, North Caloocan City, Philippines



he doesn't even sound as an artist we know in this interview but a true entrepreneur. im so hyped up to do our business proposal ((for our defense)) because of his words.


lzxslxz123

Staff Superior





Number of posts

: 1365


Age

: 21


Location

: Laguna,Philippines



I read it a couple of times. And every time I I read "Entrepreneurship is proof that you can, and to shut those who doubted you up." I'm really glad he shut them up :twisted:Because there are always people who think he's not good enough and he deserves to have all he fought so hard to get  


antoniadim

Freshie





Number of posts

: 64


Age

: 31


Location

: Sofia, Bulgaria, Europe




---
Permissions in this forum:
You
cannot
reply to topics in this forum