SFC Update
201

3-

14 SFC Members

who

would like to access the SFC section for translations,
Please send a message to >>Admin<<
(

I

nclude : Full Name, SFC ID, SFC Username, Email)
Thank you!

201

2-

13 SFC Members

The DVD and Story Book translations are available on request, please contact Stina for info. Thanks!
------------------------------
------------------------------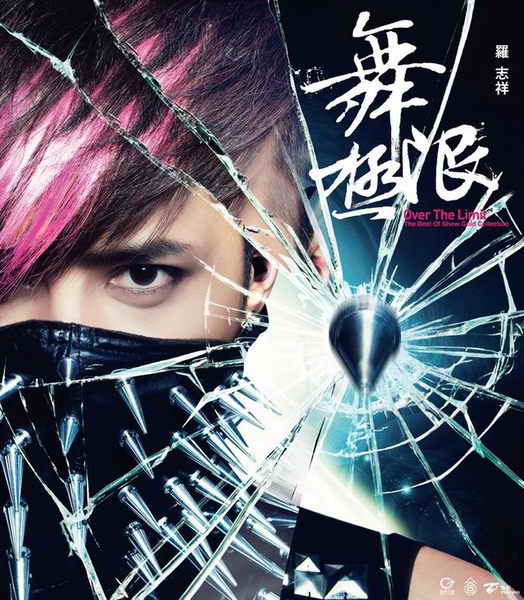 ------------------------------

1st Japanese Album
The SHOW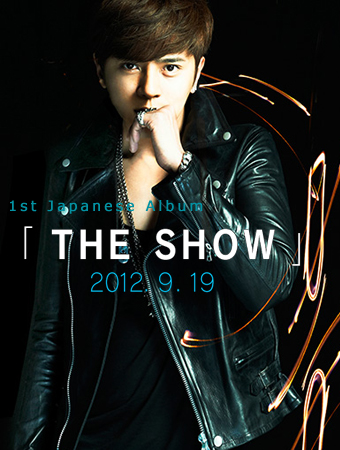 -------------------------------

Show Lo's Intense "Love-Wooing Dance" Teases Son Ga In
10/24/2013
[You must be registered and logged in to see this image.]
[Show Lo as Lion King, "love-wooing dance" for Son Ga In]
Transforming into a lion king, Show Lo Chih Hsiang's wild dance moves for his "love-wooing dance" was super intense, so much so that his pants couldn't handle the torment and ripped on scene.  He embarrassingly hurried to cover his 'area.'  For his new song, they invited an overseas collaboration with "PSY Girl" Son Ga In, where the two of them interacted closely, hugging and holding, said to be one of his most "lucky" music videos in recent years.  Ga In complimented that Show Lo's electricity (charisma) was even stronger than her own.
The first single from Show Lo's (Xiao Zhu "Little Pig") new album "Lion Roar" is "Ai Tou Luo Wang (lit. trans : fall into love's trap), in which its music video is directed by JEFF and art design and set by award-winner Kuo Chih Ta, spending $5 million in its filming.  Recently, the release of the 20-second music video teaser was a hot issue.  In the video, Xiao Zhu portrays a lion hunting for prey, getting cozy with a Rabbit mistress, a Zebra dame, Snake goddess, and Goat babe, and finally willing to be love's captive upon meeting "Lady Leopard."
[You must be registered and logged in to see this image.]
[Overseas Invitation, Show Lo invites Son Ga In to be female lead in music video]
[You must be registered and logged in to see this image.]
Korean girl group Brown Eyed Girls member, Son Ga In, was invited to portray Lady Leopard.  As courtesy to Ga In, Xiao Zhu purposely set the chorus of move "love-wooing dance" so that his hands were in his pockets, with his hips swinging left to right to echo their "arrogant (Abracadabra) dance."  He says, "Wooing doesn't differentiate between man or woman, anyone can arrogantly woo love!"   Xiao Zhu and Ga In have lots of close interaction.  Because he was worried Ga In would be nervous, he communicated with her in Japanese to make her laugh, lowering her guards to get her into the role, successfully filming the shot in one take.
Even as the Lion King, there are still awkward mishaps.  First, due to the intense dance moves, Xiao Zhu ripped his pants, in which he immediately acted shy and covered his important area.  Then he had to roar, like a lion, in front of everyone, in which he broke into laughter 3 times in a roar.  Xiao Zhu hurriedly reasoned, "I had screamed for 'Yi Zhi Du Xiu,' before but it was so awkward at the time, I had to have everyone clear the studio!"  The music video for "Ai Tou Luo Wang" will make its premiere on Show Lo's YouTube Channel at 12 Noon (Taiwan Time).
[You must be registered and logged in to see this image.]
[size=10][Show Lo interacts closely with these ladies]
Source: NOWnews
Translated by o_ost1nao_o @ Love 4 Show ||
[You must be registered and logged in to see this link.]
Spoiler:

2013/10/24 NOWnews】羅志祥求愛舞爆激烈 逗佳人褲破急遮小小豬(2則)

[You must be registered and logged in to see this link.]

記者林士傑/台北報導

化身獅王獻跳「求愛舞」,羅志祥狂野動作超激烈,褲檔承受不住折磨當場爆開,讓他尷尬到急忙出手遮住小小豬。而新歌跨海邀請到「PSY女郎」孫佳人合作,兩人頻頻貼身摟腰擁抱,堪稱是他近年來最享福的一支MV,佳人則直誇羅志祥電力比自己還強。

羅志祥(小豬)新專輯【獅子吼】首波主打《愛投羅網》MV邀來JEFF執導、廣告金像獎得主郭志達擔任美術設計,海砸500萬拍攝,日前20秒MV預告曝光引起熱議。小豬在MV裡扮獅王獵豔,與身材姣好的兔女郎、斑馬女、蛇姬、羚羊妹耳鬢廝磨,最後碰上「豹女」,他才甘心成為愛的俘虜。

此回邀來韓國女團Brown Eyed Girls成員孫佳人(Gain)化身豹女,小豬禮遇佳人刻意將「求愛舞」副歌動作設計成手插口袋、左右扭臀的不屑樣,以呼應「高傲舞」,他說:「求愛舞不分男女,誰都可以高傲求愛!」而小豬和佳人在MV中有不少親密接觸,擔心佳人緊張的他以日文溝通逗笑佳人,卸下心防的她超入戲,僅拍攝一次順利收工。

儘管身為獅王仍會尷尬破功,小豬先因舞蹈動作太激烈弄破褲子,他立刻脹紅臉裝嬌羞用手遮住重要部位,緊接著又得在眾人前學獅子怒吼,連吼3次都笑場,小豬急忙解釋:「之前《一支獨秀》也有吼過,但那時太尷尬所以清場!」《愛投羅網》MV 今(24日)中午12點在羅志祥官方YouTube頻道首播。

freya1507

S.F.C. Family





Number of posts

: 3485


Location

: German / in Austria



thanks for the awesome English translations, ST1NA! Well, I just love Show's MV with Ga-in, looks my head turns spinning around.. Haha~


claudz4lyf

Staff Member





Number of posts

: 909


Age

: 24


Location

: Camarin, North Caloocan City, Philippines



collaborating with overseas artists is a fantastic idea because this expands his horizon as an artist.
here in the philippines k-pop is very known that's why i think he should collaborate more with korean artists so that he could also be known here.


Alyssa Ordoñez

Super Fan





Number of posts

: 261


Age

: 24


Location

: Manila, Philippines



thank Stina for this, wow i though Ga-In was korean pop, but Show was communicate in Japanese. He really know to how to help other calm down and stop nervousness. HEE HEE HEE

swtiger16




Number of posts

: 4





Similar topics
---
Permissions in this forum:
You
cannot
reply to topics in this forum