SFC Update
201

3-

14 SFC Members

who

would like to access the SFC section for translations,
Please send a message to >>Admin<<
(

I

nclude : Full Name, SFC ID, SFC Username, Email)
Thank you!

201

2-

13 SFC Members

The DVD and Story Book translations are available on request, please contact Stina for info. Thanks!
------------------------------
------------------------------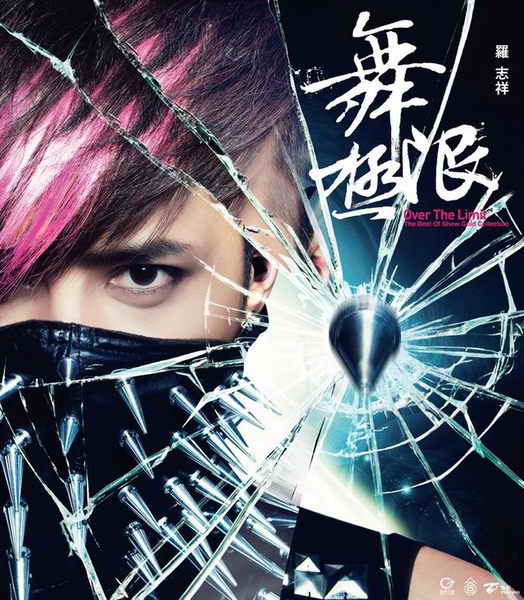 ------------------------------

1st Japanese Album
The SHOW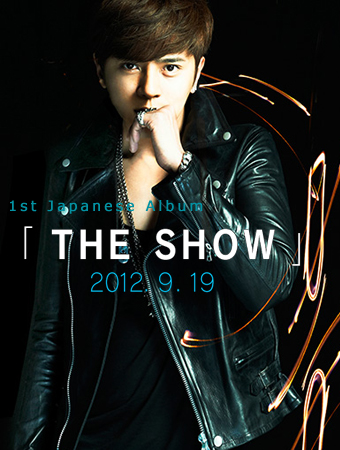 -------------------------------

Show Lo's Animal Mansion Is Complete, 30 Stray Dogs & Big Pig Move In
2014/04/09
[You must be registered and logged in to see this image.]
[Caption : Doggy is so well fed, even Xiao Zhu has a hard time holding him]
Last year, Show Lo "Xiao Zhu (Little Pig)" spent $35 Million on 1000 ping of land (~360,000 sq ft, ~3,300 sq m.), spending a year to build a "Stray Dog Mansion" for the animal-loving Mama, which includes basketball courts and a Japanese-styled room.  This is a relaxing getaway for the son and mother along with their dogs. In a distance they can see Papa Lo's resting ground at Futan Memorial.  It's regretful that often times people thought this private home is a "stray animal shelter," abandoning their dogs at the front door, becoming a bit of a burden to Mama Lo, to which she says, "Don't just randomly abandon your pets."
As of now, Mama Lo has picked up 30 stray dogs, some of which had once had skin diseases, even ones that were paralyzed.  She sent them each to an emergency veterinary hospital and now all of them are strong and healthy.  She can even call them out each by name.  "Xiao Ba" earned his name because he walks a bit pigeon-toed (like the word "ba八").  He was found in the mountains and after scanning his microchip, they found his owner, but the owner insisted, "I don't want him, just euthanize him then," Mama Lo couldn't bear that so she took him home.
Raised a "Mini Pig" for 10 years
At Show Lo's old home in Keelung, there is a pig that's been there for 10 years, from what was supposedly a mini pig, to now a 100+kg "Big Pig."  The pig also moved into the new house with 30 other dogs.  His transportation was very difficult as they were ready to use a crane, but Mama Lo was worried that the pig would get startled and scared, that his heart might not be able to bear it, so they had the vet give him an anesthetic injection to put him to sleep.  Then 4 macho guys carried him onto the car, off to the new home.  To our knowledge, she's grown especially attached to the pig because he understands human language.  Whenever Mama Lo says she's going to give him a bath or massage, he'll obediently lie down.  Her son has been filming in China for over a month, so she can only look at the "Big Pig" and think of "Little Pig(Xiao Zhu)".
[You must be registered and logged in to see this image.]
[Caption : Xiao Zhu(Little Pig) and Mom feed bread to "Big Pig"]
Mama Lo Cleans The Cage Everyday
Xiao Zhu is worried that the animals would be cold in the winter and hot in the summer, so in the house, there are cooling and heating units.  Mama Lo likes to be clean and requires that "the kids" can only run around outside after meals.  She cleans the floor and cage everyday.  The area is so clean that even friends find it "unbelievable."
[You must be registered and logged in to see this image.]
[Caption : Mama Lo sits on the ground outside, enjoying time feeds dogs.  We can see the environment is very clean]
Edited/Trans'd by o_ost1nao_o @ Love 4 Show || Show Lo's Int'l English Forum
awwww xiao zhu and lo mama are such nice persons! i wish show would find that girl for him! he needs to be taken care of too! hahaaha

lzxslxz123

Staff Superior





Number of posts

: 1365


Age

: 21


Location

: Laguna,Philippines



thanks for the translation!!!

this is so heartwarming~~~ the place really does look amazingly clean for an animal mansion! hope luo mama doesn't tire herself too much!

---
Permissions in this forum:
You
cannot
reply to topics in this forum