SFC Update
201

3-

14 SFC Members

who

would like to access the SFC section for translations,
Please send a message to >>Admin<<
(

I

nclude : Full Name, SFC ID, SFC Username, Email)
Thank you!

201

2-

13 SFC Members

The DVD and Story Book translations are available on request, please contact Stina for info. Thanks!
------------------------------
------------------------------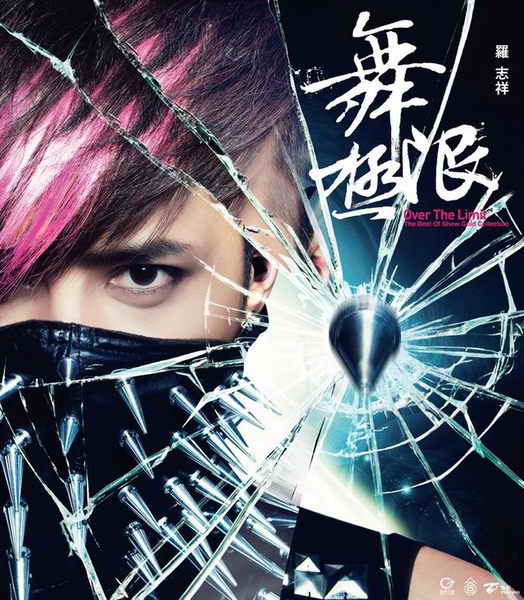 ------------------------------

1st Japanese Album
The SHOW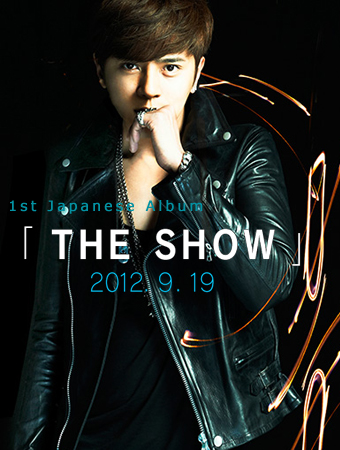 -------------------------------

[You must be registered and logged in to see this image.]
[You must be registered and logged in to see this image.]
Taiwanese singer Show Luo has been embroiled in another scandal with Chinese Internet celebrity Zhou Yangqing, who is also known as "Little Angelababy". 
Earlier, Show and Yangqing had been rumoured to be dating, but the singer refuted the rumours. 
However, netizens recently discovered a Weibo account that seemed to have been secretly created by Show, as there was a picture of a handprint that was identical to what Show had posted on his Weibo.
Even more shocking was the large amount of erotic conversation between that account and another account, who was suspected to be "Little Angelababy". 
When this matter was revealed, the account holder immediately deleted all the posts, but some netizens still managed to the screenshot the conversations. 
Regarding this issue, Show's manager clarified that they were all untrue: "Show didn't open another [Weibo] account, we feel very helpless that people are attempting to pin this on Show even when the Weibo account isn't under his name. We will not be wasting time on responding [to this issue]." 
The manager also revealed that they will retain the rights to bring these slanderous remarks to court. 
Also, the account holder had once posted a picture of his father in 2012, but Show's father had already passed away in 2005. 
Show reiterated that he had nothing to do with the account through his manager, saying "I will never joke about my father" and emphasising that this was a very important point.
----------------------------------------------------------------------------------------
[26/5/14 Xin MSN Entertainment] Show Luo rumoured to be dating an internet star
The Chinese beauty, who is reportedly dating Show Luo, is said to have undergone multiple plastic surgeries
[You must be registered and logged in to see this image.]
Mandopop dance king Show Luo and an internet celebrity Zhou Yangqing have been seen posting up photos of couple outfits and accessories separately on Instagram recently, sparking rumours that they may be dating.
Show, 34, declined to comment on this rumour when contacted. Although he has been romantically linked with many celebrities before, such as Tia Li from girl group Dream Girls, he has only admitted to a past romance with Taiwanese-based artiste Makiyo.
This time, on both Show's and Yangqing's Instagram accounts, netizens found photos of them wearing couple outfits and similar necklaces. They were even found to have gone to the same restaurant in Shanghai on the same day, and were shopping at the same store.
Show's fans also found photos on Instagram of the pair in a similar pose last year. Agitated fans even commented: "What are you guys trying to do? The more you try to cover up, the worse it gets!"
Yanqing is said to be a 25-year-old who hails from a wealthy family in Beijing, and often posts up photos of herself decked out in branded clothes and accessories. She is said to have studied in a prestigous High School affiliated to Renmin University of China (under a joint programme), before continuing her studies in the United Kingdom. With a pair of doe eyes, straight nose and shapely body, she has garnered some fame online.
But some netizens have also suggested that she may have undergone plastic surgery to her eyes, forehead, chin and other parts of her body to attain that level of beauty, spreading old photos of Yanqing and comparing her features to her current looks.
Source: Xin MSN Entertainment
__________________________________________
-----------------------------------------------------------------------------
[You must be registered and logged in to see this image.]
Shanghai 10,001st Concert, the best ever!
[You must be registered and logged in to see this image.]

lollipopbbt<3show

S.F.C. Family





Number of posts

: 1723


Location

: In Show's Heart...Philippines




---
Permissions in this forum:
You
cannot
reply to topics in this forum