SFC Update
201

3-

14 SFC Members

who

would like to access the SFC section for translations,
Please send a message to >>Admin<<
(

I

nclude : Full Name, SFC ID, SFC Username, Email)
Thank you!

201

2-

13 SFC Members

The DVD and Story Book translations are available on request, please contact Stina for info. Thanks!
------------------------------
------------------------------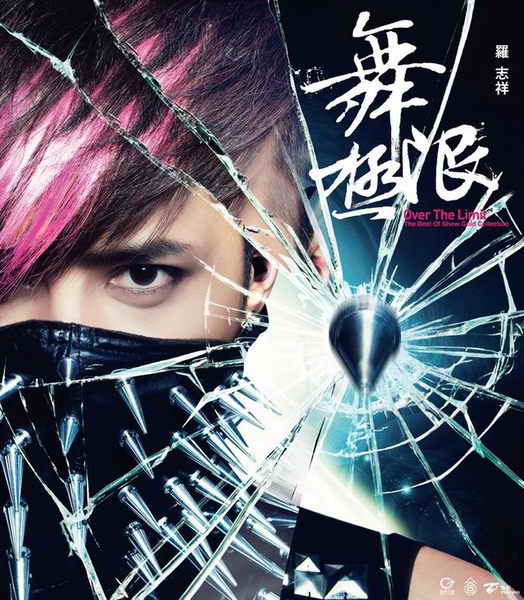 ------------------------------

1st Japanese Album
The SHOW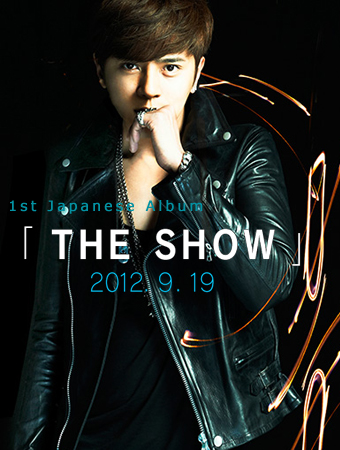 -------------------------------

Show Gives Out Red Envelopes, $2 Million For Mother
02/08/2008
Yesterday was only the first day of the Lunar New Year, but Show "Xiao Zhu" Lo already started working, holding autograph sessions in Pintung, Fengshan Etc. This is his 4th year in a row that he's spent the New Year's with his fans, and prepared 1,000 luck charms for them. He's very good to his fans, but the night before on New Year's Eve, he played a prank on his mother. He first presented her with $1,200 and told his mother, "Sorry, my money hasn't been transferred into my account yet, so for this year, this is all I have." His mother facial expressions changed, but Show immediately presented her with a $2 million cash in a red envelope, and Luo Ma also smiled big.
Even when he was giving money to his mother, he never forgot to joke around. Last year, he gave his mother $1 million, but that night, she lost all of it to Show on the mahjong table. This year, he said, "My mom is so tricky. When she lost $1+ million, she started saying that she was hungry, and that her head hurt so she left."
Buy Albums, Get Hugs
Last year, he earned over $100 million, with his entertainment career extending through music artist, actor, and host; he even has his own line of clothing "Stage." Thence, he spent another million on red envelopes for his staff. His autograph session had a rule of "Buy 3 Albums For a Picture, Buy 5 Albums for a Hug," it proved a good method, as he signed more than a thousand CDs.
On New Year's Eve, the record company proclaimed new generation "Dance King" got together with family (10+ people) and played "Shi Ba La," a dice gambling game.
He jokingly said, "I'm not even kidding, I played like a little over 10 times, and at least half of those times, it came up "Five," I really am a "Five/Dance" King [note : "five" and "dance" are pronounced the same way in Mandarin.]
[You must be registered and logged in to see this link.]
Source: Taiwan Apple Daily
Translated by o_ost1nao_o
Spoiler:

【2008/02/08 台灣蘋果日報】小豬給紅包吊胃口 送娘200萬

【吳禮強╱台北報導】昨才大年初一,羅志祥(小豬)就開工在屏東、鳳山等地辦簽唱會,這 是他連續4年和粉絲共度春節,現場準備了1000個幸福御守發送。他對歌迷好,前晚除夕夜卻惡搞老媽,因為他先拿出1200元紅包,跟羅媽說:「對不起, 錢還沒進戶頭,今年只能先這樣。」讓羅媽臉色大變,他趕緊送上200萬元的現金大紅包,羅媽也跟著笑逐顏開。

他連送媽媽壓歲錢都不忘耍寶,去年他包100萬元給媽媽,結果羅媽當晚在牌桌上就將鉅款輸還給他,今年他說:「我媽很賊,今年輸1萬多元,就開始說肚子餓、頭痛落跑了。」

買專輯賞抱抱

他去年吸金破億,演藝事業跨歌唱、演戲、主持3領域,還自創品牌「Stage」,因此工作人員的紅包,又花了他100多萬元。由於簽唱會有「買3張合照、買5張抱抱」的規定,促銷方式奏效,單場就簽了1000多張CD。

被唱片公司打造成新世代「舞王」的他,除夕夜和伯父、伯母等親戚10多人,大玩「十八啦」擲骰子賭博遊戲。

他耍冷說:「不騙你,我擲10次,至少有一半以上是『5』點,真的是『5』王。」

[You must be registered and logged in to see this link.]
wow he spent 1 million for his staffs....woowow thats alot yeah...orrhhh the stack is getting bigger and bigger every year...wooww GO GOG GGO Xiao Zhu..hope u will able to win it back..LOL

Killer_smile

Super Fan





Number of posts

: 205




---
Permissions in this forum:
You
cannot
reply to topics in this forum