SFC Update
201

3-

14 SFC Members

who

would like to access the SFC section for translations,
Please send a message to >>Admin<<
(

I

nclude : Full Name, SFC ID, SFC Username, Email)
Thank you!

201

2-

13 SFC Members

The DVD and Story Book translations are available on request, please contact Stina for info. Thanks!
------------------------------
------------------------------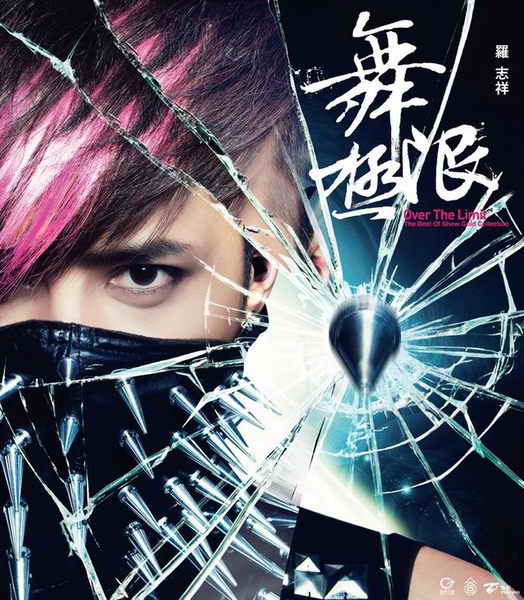 ------------------------------

1st Japanese Album
The SHOW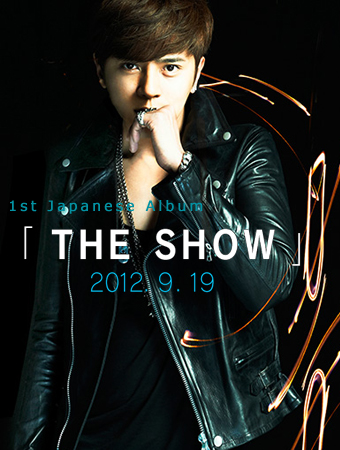 -------------------------------

Show Lo as a Filial Son, Stack of Money Grows Thicker Each Year for Mother
02/09/2008
Show "Xiao Zhu" Lo, who rarely gets to come to Hong Kong, definitely had to find time to give a New Year's Greeting to Mingpao readers. The proclaimed "Asia's New Dance King," Show Lo helped us hold up a dragon head to dance with our lions today, and for his 2/23 and 2/24 consecutive concerts in Hong Kong, we wished him an early success for his "Show On Stage World Tour Hong Kong."
Show has already consecutively spent 4 Lunar New Year's holding autograph sessions to spend the day with his fans. Is he not afraid that he's leaving out his mother? He jokingly said, "I have a strategy. Every year, I will always eat a reunion dinner with my mother, then I would give my mother a big red envelope, a thick stack. Because this last year my income wasn't too bad, I increased the stack's thickness. And then I'll go out to my autograph sessions. And when I get home, My mom will have not yet finished counting the stack of money I've given her. This way she won't complain."
How much money was in that thick stack? He said, "7 digits minimum (New Taiwan Dollars), all in all, it's love for my mother! So it's worth it!" Exchanged into Hong Kong dollars, it's more than $250,000; he indeed is a super filial son in the entertainment industry, but then he continued, "But I'd play mahjong with my mother, and win the 7 digits back!" He laughed evilly, but was just joking. He said that his now retired mother is a mahjong pro, so it's hard to win it back.
Exhibiting His Innate Comedic Talent
Even though Show had disclosed before that while he is a music artist, he would rarely reveal his comedic hosting self, because he doesn't want to mix up the two characters. But the New Year's needed a more happy atmosphere, so he fully displayed his comedic talents, first acting like a mouse, and then playing with a lion, very focused on playing games.
Source: MingPao
Translated by o_ost1nao_o
[You must be registered and logged in to see this link.]
[You must be registered and logged in to see this link.]
[You must be registered and logged in to see this link.]
[You must be registered and logged in to see this link.]
Spoiler:

【2008/02/09 明報】羅志祥做個孝順仔 贈母利市年年加厚

【明報專訊】小豬羅志祥難得來到香港,他當然要抽時間為《明報》讀者拜年了,被稱為「亞洲新舞王」的羅志祥今天幫我們舞起獅頭與獅共舞,並預祝他於2月23及24日一連兩場在香港舉行的「舞所不在香港演唱會」成功。

小豬已經連續第4年的農曆年初一,在簽唱會中與歌迷共度,難道他不怕冷落了媽媽?他笑說﹕「我有妙計的,每年我都是先和媽媽吃完團年飯,然後我就會給媽媽 一封大利市,厚厚的一大疊,去年因為收入不錯,我又把厚度加高了,然後我就出發去做簽唱會,到我回來,媽媽還是未數完我給她那疊銀紙有多少錢,這樣她就不 會埋怨我了。」

那個厚度究竟有多少錢呢?他謂﹕「7位數字(台幣)小不了的,總之是給母親的愛心吧!所以是無窮無盡!」折換港幣起碼25萬以上,果真是娛樂圈的超級孝順 仔,不過他接覑說﹕「然後我就會陪媽媽打麻將,努力地在麻將䒷,把7位數字贏回來哩!」他笑得好搞鬼,不過只是說笑而已,他指現在已退休的母親是麻將高 手,好難贏得到。

發揮搞笑天分

雖然小豬曾表示做歌手時,很少會流露自己搞笑主持的一面,因他不想把兩者混淆,不過新正頭要多點喜慶,所以他充分發揮了自己搞笑天分,又扮哨牙鼠,更與醒獅來一場赤口大戰,認真交足戲。

[You must be registered and logged in to see this link.]
thanks stina for the news...wow wat a son and a wonderful strategy..hahah she will still counting when he is done..LOL.

Killer_smile

Super Fan





Number of posts

: 205



Ya~ stina thnx for the news!!

Stina? I think I'm ur friend on youtube ??

My account is : chinesegiirl93 on youtube

)
Reply~

chinesegiirl93

Staff Security





Number of posts

: 738





Similar topics
---
Permissions in this forum:
You
cannot
reply to topics in this forum