SFC Update
201

3-

14 SFC Members

who

would like to access the SFC section for translations,
Please send a message to >>Admin<<
(

I

nclude : Full Name, SFC ID, SFC Username, Email)
Thank you!

201

2-

13 SFC Members

The DVD and Story Book translations are available on request, please contact Stina for info. Thanks!
------------------------------
------------------------------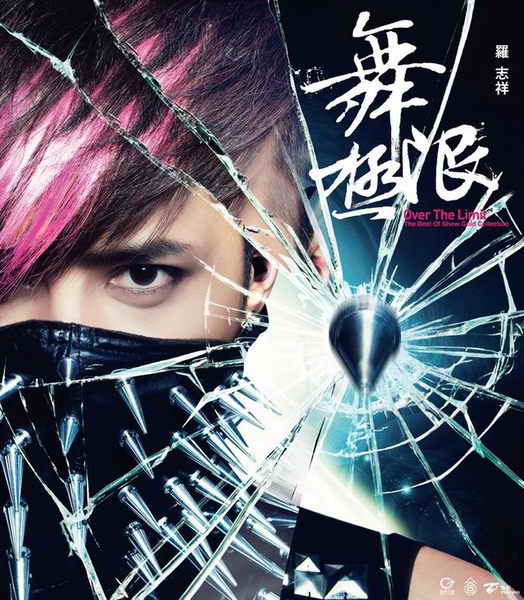 ------------------------------

1st Japanese Album
The SHOW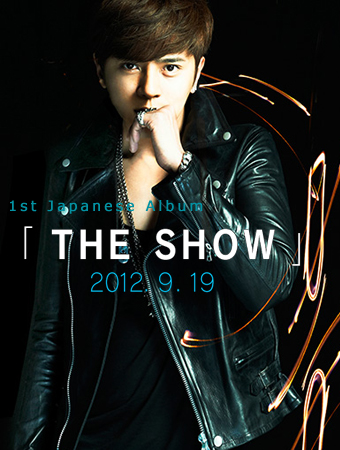 -------------------------------

Show Thinks of Father, Jolin Recalls Innocent First Love
02/15/2008
[You must be registered and logged in to see this link.]
Yesterday, Lee Hom Wang, Jolin Tsai, Show "Xiao Zhu" Lo, Rainie Yang, and others were in Taichung at the Taiwan Sport University sports arena holding a "Sweet Passion - Cannot Do Without You" Valentine's Day concert, each taking turns performing, spending Western Valentine's Day with the audience. They also very willingly shared their own romantic Valentine's Day experiences.
Stanley Huang Opens, Fans Scream
After hosts Tian Xin and Su Yi Hong introduced the origin of Valentine's Day, artist Stanley Huang opened the concert singing, "Circus Monkey." The audience below were screaming in high decibels, which ignited warmth that heated up the atmosphere. Show, Jolin and others followed and appeared on stage. Show's section was very "high" (exciting), during 'Bai Gei Ni - Defeat in Love," he had the audience dueling. All of them very openly shared their own Valentine's Day stories. Jolin mentioned that her first boyfriend had ridden a motorcycle and took her to a nearby airport to watch airplanes descend/ascend, but you'd never guess that they got lost. Even though they never got to see the airplanes, but the memory of innocent, young love is heartwarming to her.
Show said that he had once, in collaboration with his father, mother, and cousin, cooked a Valentine's dinner for his girlfriend on the roof of his house, which made her very touched. This morning he had to go film a drama, so after he finishes singing he'll be dashing straight home, with no Valentine's Day plans. When he was asked about his relationship with Jolin, Show said that Jolin is just like a little sister. Good friends can become loveers, but your sister cannot!
Lee Hom Wang Sings Love Songs, Requesting Fans to Delete "Private" Pictures
Yesterday, "Tao Zi" Tao jing Ying and Li Li Ren took their daughter to an amusement park, and then hurried to the venue as surprise guests. They very sweetly sang the duet, "Jin Tian Ni Yao Jia Gei Wo - Today You Will Marry Me" and then held a procession of "Heart of Love/Fortune" with the artists. The fireworks were the shot up, 16 meteor-like fireworks shot up and lit the night sky, which brought the concert to a climax. The anchored performance was Lee Hom Wang's. To keep with the Valentine's theme, he sang 3 moving love songs, and gave everyone a suggestion saying if you take any "private" pictures at night, remember to delete them. He then said that 3 years ago on Valentine's Day, he was in director Ang Lee's film studio. Ang Lee and Heath Ledger used a webcast to dub for "Brokeback Mountain," so he has a very profound memory of Heath Ledger's voice.
Source: Liberty Times
Translated by o_ost1nao_o
Spoiler:

【2008/02/15 自由時報】小豬想起豬爸 蔡依林憶初戀純愛

記者張詠淇/台中報導

圖片: [■大牌歌手情人節在台中接力飆唱,傳送幸福情歌。 (記者胡舜翔攝)]

王力宏、「Jolin」蔡依林、「小豬」羅志祥、楊丞琳等人,昨天在台中市台灣體育大學體育場舉辦的「濃情蜜意不能沒有你」情人節演唱會,輪番上台獻唱,與民眾歡度西洋情人節,並不吝惜的分享情人節浪漫經驗。

黃立行開場 粉絲尖叫

主持人天心與蘇逸洪介紹完情人節由來後,藝人黃立行率先開唱「Circus Monkey」,台下觀眾立即揚起高分貝的尖叫聲,點燃現場熱絡氣氛。小豬、Jolin等人陸續出場,小豬唱得high,一曲「敗給你」還要台下歌迷畫界對抗。他們並大方透露自己的情人節故事,Jolin說初戀男友曾騎機車載她去機場附近看飛機起降,沒想到竟迷路,雖然沒看到飛機,但回想這段純純的愛,她還是覺得很貼心。

小豬則說,曾和爸媽、堂弟在自家屋頂,煮情人節大餐給當時的女友吃,讓對方相當感動。今天一早還要拍戲,所以小豬唱完便直奔回家,沒有安排情人節活動,被問到與蔡依林的感情時,小豬表示蔡依林像妹妹一樣,好朋友有可能變情人,但妹妹是不可能的啦!

王力宏飆情歌 要粉絲刪親密照

昨天「陶子」陶晶瑩和李李仁先帶女兒去遊樂園玩,再趕赴演唱會擔任神秘嘉賓,他們甜蜜合唱「今天你要嫁給我」,並和歌手們一起啟動「幸福之心」儀式,煙火爆開,16束如流星般的煙火在夜空璀璨綻放,掀起演唱會高潮。壓軸演出的王力宏,為迎合情人節氣氛,獻唱了3首動人情歌,並給大家良心建議,昨晚若拍了什麼親密照,要記得刪除。他並表示3年前的情人節,他剛好在李安的剪接室,李安與希斯萊傑透過視訊為「斷背山」做配音,所以他對希斯的口音記憶深刻。

[You must be registered and logged in to see this link.]


Similar topics
---
Permissions in this forum:
You
cannot
reply to topics in this forum