SFC Update
201

3-

14 SFC Members

who

would like to access the SFC section for translations,
Please send a message to >>Admin<<
(

I

nclude : Full Name, SFC ID, SFC Username, Email)
Thank you!

201

2-

13 SFC Members

The DVD and Story Book translations are available on request, please contact Stina for info. Thanks!
------------------------------
------------------------------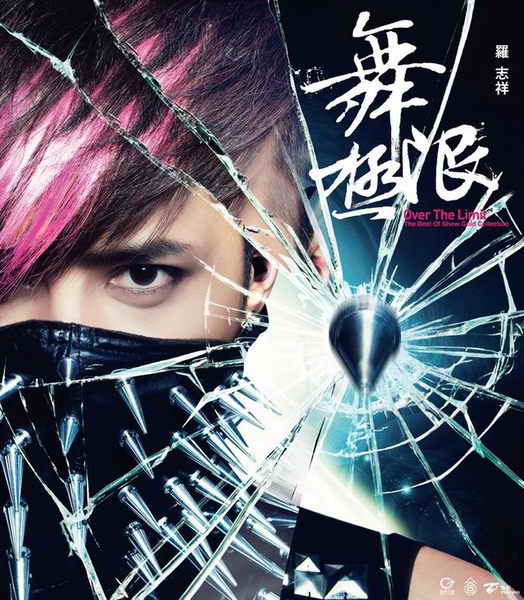 ------------------------------

1st Japanese Album
The SHOW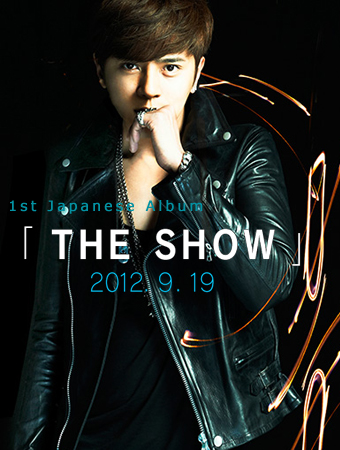 -------------------------------

Show Lo Promised to spend every Lunar New Year With His Fans, Mother Not Unhappy
02/08/2008
[You must be registered and logged in to see this link.]
"Bai Long Wang" [White Dragon King] had directed Show "Xiao Zhu" Lo to finally annul the "abstinence pact" that he had set for him last year. As the New Year rang in, Show immediately helped the Hong Kong newspapers choose 4 female fans to celebrate the New Year with the dragon dance. He even announced a love's promise to all his loving fans, "So long as I am alive, we will always meet to celebrate the New Year, and that will never change!"
Show has always been very caring of his fans, and as a gesture of appreciation to his fans in Hong Kong, he especially chose 4 female fans to celebrate the new year, for the Hong Kong newspaper. When Show held up a the lion's head, which weighed over 10 kg., it was a little fatiguing for him, but when he saw that his little fans were breaking a sweat trying to hold up the dragon's head, he immediately seemed hurt. He was constantly asking them, "Is it heavy? Will you be okay?" And when the cameramen were snapping away and changing angles, he'd ask, "Do they still have to hold it up? Can I just be the one holding it?"
[You must be registered and logged in to see this link.]
Mother Nor Girlfriend Gets a Piece…
Show loves his fans, he loves them so much that he'd rather give up the once-a-year-chance-for-a-break for the Lunar New Year that singers get. Every year, for the first four days of the New [Lunar] Year, Show would stay in Taiwan and hold autograph sessions for his fans. This slowly became an unwritten "New Year's Promise" between Show and his fans, so of course this year was no different.
He said, "My mother has never complained before,{reporter: How about your girlfriend?} I don't have a girlfriend. I haven't had one through these years. To me, family is the most important, so I'll have a New Year's reunion dinner with my family. And my fans are like the parents that put the clothes on my back and food on my plate." He also said that even if he starts dating in the future, this promise will never change, "So long as I am alive, and even if there is only one fan left, we will still meet and celebrate the New Year, and this will never change."
Show really enjoyed the time celebrating New Year's with his fans. His fan's mothers and elders all came around and gave Show little red envelopes. Even though they were filled with lots of money, only about $100-200 TWD (~$3-$6 USD), but this made him feel very warm inside. He said, "Every red envelope is a wish given to me, giving me good luck and fortune. Every time I get an envelope, I always feel it, and if it feels thick (thick as in filled with a stack of money), I don't accept it. I don't want them to be wasting money. But the one I gave to my mother…has to be thick, about 7 digits worth!"
Source: Sina.com
Translated by o_ost1nao_o
Spoiler:

【2008/02/08 新浪娛樂】羅志祥承諾與粉絲共度每個春節 老媽不生氣(圖)

白龍王向小豬(羅志祥)頒下的戒色令終于在去年解禁,新年伊始,小豬馬上為香港報紙挑選了四位女粉絲一起舞獅賀新春,他還向所有愛他的粉絲們許下愛的約定:"只要一天我還活著,我們都要相約度新歲,永遠不變!"

  小豬向來很疼愛他的小粉絲,為答謝香港歌迷的支持,他不顧一切繼續大破色戒,專誠為香港報紙挑選了四位女歌迷一起賀新歲。小豬舉起十幾斤重的大獅頭時 感到有點吃力,當他看見身邊四位小粉絲為舉獅頭搞得滿身大汗,他即顯得十分心痛,不時溫柔地問她們:"很重嗎?可以嗎?"攝影師哥哥每換一個甫士,他又會 問:"她們還要舉嗎?我一個人舉可以嗎?"

阿媽女友都沒份

  小豬愛他的歌迷,愛得連歌手們一年只有一度的新春黃金假期,他也寧願放棄,每年大年初一至初四,小豬都會留在台灣與粉絲們舉行團拜簽名會,漸漸變成小豬與歌迷之間不成文的新春約定,而這個約會,今年也沒改變。

  他說:"媽媽從沒投訴過,(女朋友呢?)我沒有女朋友啊,這些年來都沒有,對我來說家人是最重要的,所以我會陪家人吃團年飯,而歌迷都是我的衣食父 母。"他又說,就算將來拍拖,也不會改變這個約會:"只要一天我還活著,就算只剩下一位歌迷,我們都要相約度新歲,永遠不變。"

  小豬很享受團拜時,歌迷的母親、婆婆都來送上祝福紅封包,雖不是很多錢,只是一百、二百元台幣(約人民幣二十五至五十元),卻令他很心甜。他說:"每 一個紅封包都是給我一個祝福,討個好意頭。每收一封,我都會摸一摸,摸到是厚厚的,我都不會要,不希望他們破費,但我給媽媽的,就要厚一點,七位數字吧! (約人民幣二十多萬元)。"(魚魚/文)

[You must be registered and logged in to see this link.]


Similar topics
---
Permissions in this forum:
You
cannot
reply to topics in this forum